Real Estate Project Grading
Overview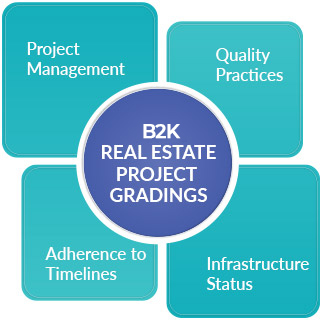 Real Estate sector being, by and large, unorganised, makes it difficult for prospective buyer looking at evaluating potential investments and the comparison of a number of projects under implementation can become highly complex due to factors like lack of relevant project information, substantial time involved in comparing projects and lack of specialised skills in assessing the quality of the developer and the project.

B2K Analytics has launched Real Estate Project Gradings which is an independent assessment of the Real Estate Project to help Project Stakeholders for taking informed decisions.

It is a city specific grading which would differentiate a particular project from other projects within the city.